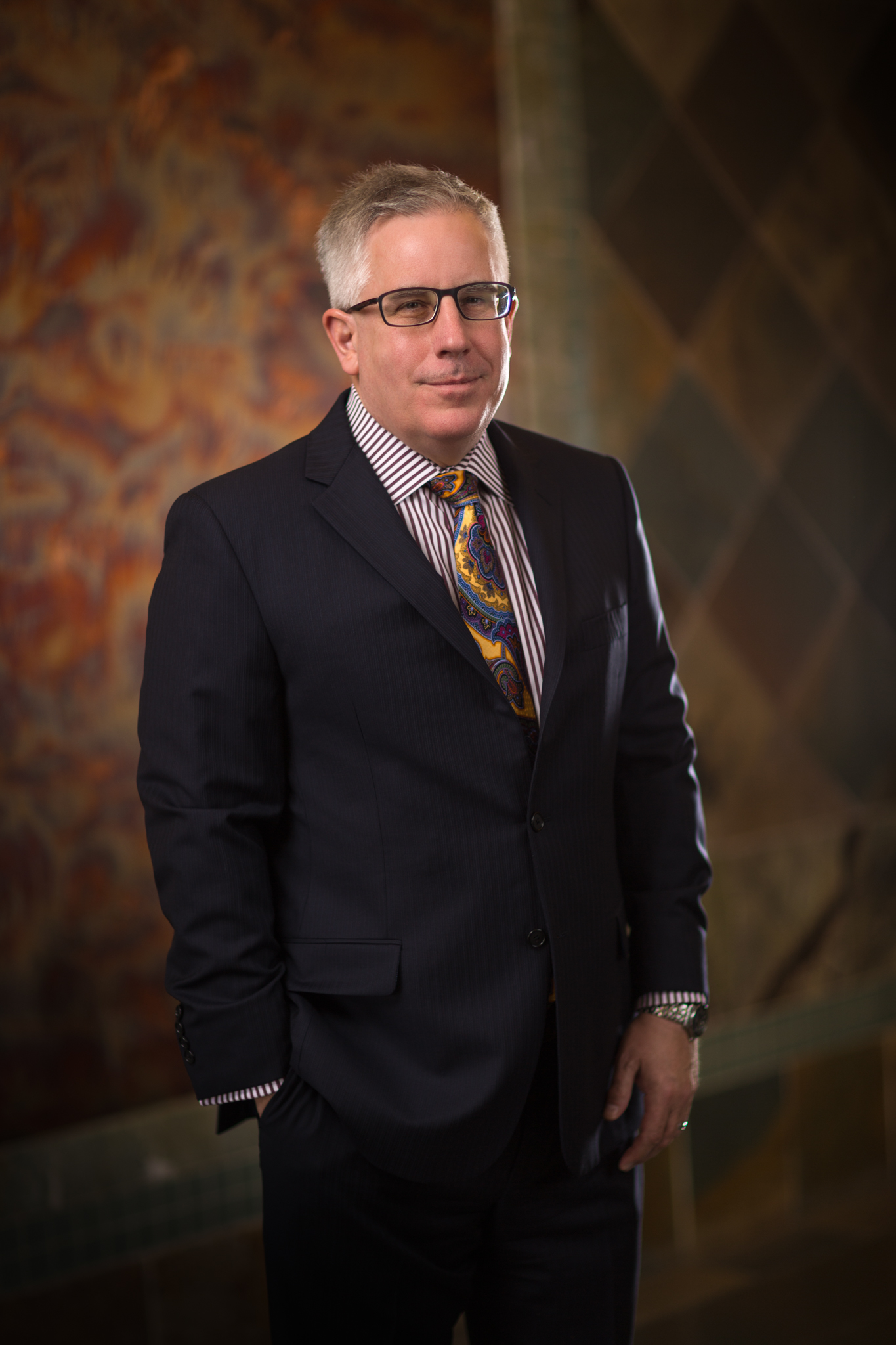 John M. Naylor
jnaylor@naylorandbrasterlaw.com
After receiving his bachelor's degree from Northwestern University in 1984, John attended law school at Washington University in St. Louis. He received his law degree in 1987, and worked at a nationally recognized litigation firm in Kansas City, Missouri before heading to University of Cambridge (Trinity Hall) in Great Britain to study for his LL.M. degree. Cambridge conferred an LL.M. on John, with an emphasis International Securities Law in 1987.
John then joined the bankruptcy and finance law boutique firm Dixon & Dixon, PC. He concentrated on bankruptcy work, corporate restructuring work, and securities work, primarily under the Securities Act of 1933 and the Securities Exchange Act of 1934. While at Dixon & Dixon, John helped found the firm's office in Kuwait City, Kuwait immediately after the end of the first Gulf War.
Wanting to become a litigator, John left Dixon & Dixon to join the United States Air Force as a judge advocate. His first assignment was as a prosecutor at Kadena Air Base in Okinawa, Japan. That assignment was followed by his appointment as an Area Defense Counsel at Kadena, defending airmen charged with crimes under the Uniform Code of Military Justice. In 1997, John was assigned to the Office of the Chief Trial Attorney of the United States Air Force at Wright-Patterson Air Force Base in Ohio. While based at Wright-Paterson, John represented the Air Force before the Armed Services Board of Contract Appeals, located in Falls Church, Virginia. John represented the Air Force in a wide variety of government contract claims, ranging from simple supply contracts, military construction projects, research and development contracts, and satellite systems contracts.
John left the Air Force in 1999, and joined the Las Vegas office of the preeminent Nevada law firm Lionel, Sawyer & Collins. As a partner at that firm, John represented a wide variety of business and governmental clients in complex litigation, with a concentration on construction matters.
John has served as an arbitrator with the American Arbitration Association, specializing in construction matters, and testified as an expert witness on drafting construction contracts.  In July 2014, John formed Naylor & Braster with Jennifer Braster.
Professional Awards and Pro Bono Activities
Recently appointed to the Las Vegas Justice Court's Pro-Tem panel for the 2015-16 term
The Veterans Consortium Pro Bono Program – Qualified to be appointed pro bono counsel to represent veterans before the United States Court Of Appeals For Veterans Claims; appointments are arranged through The Veterans Consortium Pro Bono Program
Grader – Bar Examiners, State Bar of Nevada, grader since 2005
Vegas Inc. – Listed in Vegas Inc.'s Top Lawyers, The Best Lawyers in Southern Nevada, 2013
Professional Memberships
Clark County Bar Association
State Bar of Nevada
Howard D. McKibben Inn of Court
Bar and Court Admissions
Nevada
U.S. District Court, District of Nevada, Nebraska and Missouri (Eastern and Western)
U.S. Court of Appeals, Ninth Circuit
U.S. Court of Appeals for Veterans Claims
Air Force Court of Criminal Appeals
U.S. Court of Appeals for the Armed Forces
Kansas (inactive)
Nebraska (inactive)
Illinois (inactive)
Missouri (inactive)
Publications
J. Naylor, "My 'Non-Traditional' Pro Bono Experience Assisting Veterans," Communiqué (Feb. 2015)
J. Naylor & J. Braster, Chapter 32: Nevada Bond and Lien Law, NEVADA CIVIL PRACTICE MANUAL (2010, 2013).
J. Naylor, LONDON BROKERS' MEDALS (2010).
J. Naylor, editor, Gulf War Claims Reporter (International Law Institute 1991) (with William Harvey, Esq.)
Published Cases
LGS Architects, Inc. v. Concordia Homes of Nev., 434 F.3d 1150 (9th Cir. 2006)
Appeals of Tri Industries, ASBCA Nos. 47880, 48140 and 48491 (20 August 1999)
Appeal of Page Construction, ASBCA No. 50816 (3 June 1999)
Appeal of TRW Inc., ASBCA No. 51003 (27 June 2000)